In today's episode we spoke with London-based refugee and gender fluid-fashion stylist, Teem Khan. Teem told us about how he first became interested in fashion, what affected his decision to pursue gender fluid fashion, and how he's personally been affected by the UK's ban on asylum seekers getting jobs, which Teem is actively fighting against right now with the Fight the Ban campaign.
---
In today's episode we spoke with fashion stylist, activist, and campaigner at the Iranian and Kurdish Women's Rights Organisation (IKWRO), Payzee Mahmod. Payzee told us about her own stories with many of the things she's fighting against with IKWRO, how she's navigating combining her career in fashion with a career in activism, and the importance of seeing one another as human beings as opposed to observing dividing lines along cultures, religions, etc. Visit Payzee's website payzeemalika.co.uk to see her fashion portfolio, sign her petition that's gathered over 100,000 signatures to raise the minimum age of consent for marriage in the...
---
In today's episode we spoke with the Director of Communications and Public Relations at a non-profit dedicated to ensuring that travel is not a barrier for refugees and immigrants called Miles4Migrants, Annette Ross. Annette told us about how Miles4Migrants began, why their business model has allowed them to collect 45 million donated miles, and she shares stories of refugee families they've reconnected. If you have airline miles or credit card points that you'd like to donate to immigrants and refugees through Miles4Migrants, you can do so at miles4migrants.org and you can follow their social media at instagram.com/miles4migrants or twitter.com/miles4migrants
---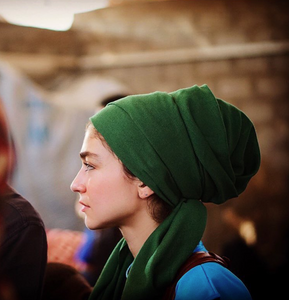 In today's episode we spoke with UNHCR Spokesperson and Communications Officer and the manager of the Instagram page Refugee Diaries with almost 10,000 followers, Bathoul Ahmed. We talk about her path from Sierra Leonean refugee to UNHCR employee, the importance of storytelling in humanitarianism, and some of the biggest misunderstandings that people have about refugees.  
---
In today's episode we spoke with Lual Mayen, a South Sudanese refugee who taught himself how to code in a Northern Ugandan refugee camp, eventually creating a game that puts the player in the shoes of a refugee that led to him owning his own gaming company today in Washington DC. We talk about the unseen barriers that refugees face before and after they reach their host country, the importance of community, and the importance of opportunity and education for refugee youth. Check out Lual's game at junubgames.com and follow Lual's journey on Instagram at lualmayen